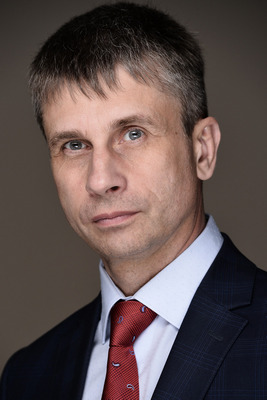 Address
Novgorodskaya Street, 23
office 238
Saint-Petersburg
191124
Russia
Miscellaneous Information
Sergey Vakhrushev is a lawyer of the Department of Judicial Practice and Legal Support. The main specialization is construction contract agreements, provision of services, commercial disputes of legal entities.
For more than 15 years in his legal practice as chief legal adviser, he managed the regional department of the bailiff service, provided legal support for the activities of a large regional division of the federal television and radio broadcasting company (RTRS),  support and representation of the interests of the Utkino agricultural complex in the North-West Federal District of Russia.
Representative  Experience
Legal support for the procurement procedure conducted by Rosatom Concern for the right to conclude an agreement for the development of design documentation for the construction of a separate shelter for NPP Units.
Protection of interests in the pre-trial dispute on recovery of 1.5 billion rubles. for violation of the deadlines for the transfer of agreed technical documentation and the supply of equipment. The result was a 20-fold reduction in claims.
Support for the conclusion of a subcontract agreement with the European company for the development of project documentation for the construction of a stand alone shelter at a nuclear power plant in one of the European countries.
The recovery of more than 90,000,000 rubles from the Respondent for non-payment for the supplied equipment within the framework of the contract for the production and supply of equipment for the construction of power units of the nuclear power plant.
Development of a pledge agreement for the right to demand payment for the supplied equipment by the pledger (the Client) arising in the future. The security is realized without attraction of guarantors, obtaining guarantees of financial organizations and pledges of the property available to the buyer.
Advising and judicial representation of the parties in commercial disputes, construction contract disputes, including during the bankruptcy proceedings of the debtor.
Consulting and legal support for the building of corporate relations of many participants in the company, specializing in the production of activated carbon. Legal support of the organization of the production complex of activated carbon from scratch.
Advising and legal support, judicial protection of the communications company's activities in the provision of communication services, leasing relations, commercial activities, protection of the interests of the enterprise before the supervisory authorities in the field of communications. As well as conducting negotiations on the coordination of conditions, the conclusion and execution of various types of transactions, the development and conclusion of relevant contracts.
Protecting the interests of the enterprise before the federal antimonopoly service, challenging the penalties to the enterprise by the FAS Russia.
Advising and representing the interests of the agricultural complex in relations with counterparties and distributors in the North-West Federal District.
Organization and support of enforcement of court decisions using the procedure for foreclosure on the property of the debtor.
Education
2011 South Ural State University, International Faculty, Master of Business Administration (MBA)
2010 The Open University LINK (MIM LINK) management
1998 Chelyabinsk State University, Faculty of Law, Jurisprudence
Languages
Russian
English