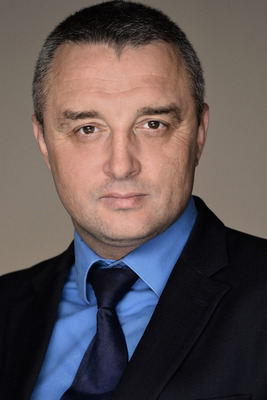 Address
Novgorodskaya Street, 23
office 238
Saint-Petersburg
191124
Russia
Miscellaneous Information
Oleg Shevtsiv is a partner of the Law Firm "Legal Studio". Oleg specializes in corporate law, mergers and acquisitions, international tax law, represents clients in pre-trial and litigation.
For more than 12 years of work in the legal profession, he has been engaged in the creation and servicing of corporations both in Russia and abroad. He created and provided legal support to companies in Cyprus, Great Britain, Germany, the Czech Republic, Liechtenstein, and other countries.
Oleg takes part as a speaker at Russian and international seminars on "Legal Regulation of Entrepreneurial Activity", "Specifics of Establishing and Servicing Controlled Foreign Companies", "Features of Responsibility of Participants and Corporate Officials in Conducting Business".
Representative Experience
Legal support for the most complicated procedures for liquidation and reorganization of enterprises.
Registration of rights to intellectual property objects (trademarks, service marks, commercial designations), obtaining patents for inventions, utility models, industrial designs, protection of rights to the above objects.
Support for the activities of one of the largest developers in St. Petersburg, including corporate procedures of the company. The result of the work was the cancellation of the decision of the tax authority that prevented the completion of corporate procedures, allowed  meeting the construction projects' deadline,  prevented any damage to the reputation of the company and other negative consequences for the Client.
Successful challenge of refusal in state registration of a legal entity on the grounds of subparagraph "F" art. 23 of the Federal Law "On State Registration of Legal Entities and Individual Entrepreneurs". A positive decision on this project broke the established practice of refusals.
Support for  the registration procedure of the LLC in the Russian Federation in order to allow a large foreign equipment manufacturer in the food industry to enter the Russian market.  The requirement was  to conduct the procedure in a shortest possible  period of time and without the presence of the company's management.
Education
A.S. Pushkin Leningrad State University.
Master's degree (Hons)
From 2011 to the present time –  Senior Teacher at the Department of Civil and International Private Law of the  A.S. Pushkin Leningrad State University.
Languages
English
Russian
Ukrainian