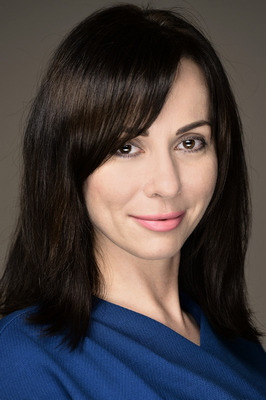 Natalia Makridicheva
Senior lawyer (Model Legal Procedures Department)
Address
Novgorodskaya Street, 23
office 238
Saint-Petersburg
191124
Russia
Miscellaneous Information
Natalia Makridicheva is a leading lawyer of Model Legal Procedures Department. The main field of activity is the creation of companies of various organizational and legal forms, introduction of changes in constituent documents, reorganization, liquidation of companies.
Along with the standard registration procedures, it manages the purchase and sale of real estate; legal support of lease contracts for industrial, commercial and residential real estate.
Representative Experience
Legal support of both standard and complex procedures for the creation of Russian companies, as well as companies with foreign participation; support procedures for the liquidation and reorganization of enterprises.
Joint implementation of the procedure for establishing a limited liability company in the Russian Federation with foreign participation with a purpose of entry into the Russian market of a major Austrian supplier of equipment for the dairy and food industries of the world's leading manufacturers. The process of creating and registering the Company was optimized, financial costs were minimized and the clients' time was saved by sparing from numerous visits to Saint-Petersburg.
Supporting the procedure for the reorganization of a large company in the field of freshwater fish farming. As a result of the reorganization in the form of spin-off  LLC was registered, to which the succession rights for the use of the fish farm were transfered as per the terms of the contract, while initially the rights under the contract could not be transferred to third parties. Thus, the owners of the company were able to "divide" the business and continue to carry out fish-breeding activities independently of each other.
Education
2009 – St. Petersburg Institute of Humanitarian Education, specialty – jurisprudence (with honors)
Languages
English
Russian