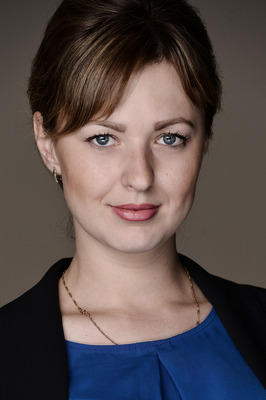 Marina Sorokina
Lawyer (Model Legal Procedures Department)
Address
Novgorodskaya Street, 23
office 238
Saint-Petersburg
191124
Russia
Miscellaneous Information
Specializes in the creation, reorganization and liquidation of legal entities of various legal forms, as well as the licensing of companies. The main focus is the accreditation of separate divisions of foreign organizations, making changes to the register of accredited branches, representative offices of foreign legal entities and the termination of the accreditation.
Representative experience
Legal assistance with the procedures for registration, reorganization and liquidation of Russian companies and companies with foreign participation.
Assistance in the purchase of a ready-made business, including the selection of companies and support of transactions for the sale and purchase of shares in the authorized capital.
Registration as a taxpayer of a large Danish company in the territory of the Russian Federation without opening a branch, which allowed the client to quickly receive funds from their customers to an account in a bank of Russia. Further on- the opening and accreditation of a branch of the specified company, registration in the extra-budgetary funds of St. Petersburg. The result of this procedure was the opportunity for a foreign company to enter the Russian market and to legally conduct business in Russia.
Termination of accreditation of branches and representative offices of foreign companies, deregistration in the Federal Tax Service and extrabudgetary funds.