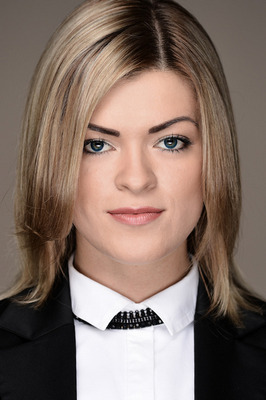 Yulia Galyanova
Attorney, Counsel
Address
Novgorodskaya Street, 23
office 238
Saint-Petersburg
191124
Russia
Miscellaneous Information
Yulia has more than 10 years of experience in legal practice. The main field of activity is the defense of the interests of business entities in court in disputes arising from civil law relations; defense of the rights and interests of participants in corporate disputes.
Along with legal representation, provides support for transactions on the alienation of shares in the authorized capital of companies, stocks, advising legal entities and individual entrepreneurs on commercial activities.
Representative experience
Advising a number of commercial organizations in St. Petersburg, including ones with foreign participation, on corporate law issues.
Legal support of corporate procedures, ranging from the registration of companies and corporate restructuring to legal support of transactions, complex procedures for withdrawal from the company of its members combined with the division of assets, to liquidation, as well as the resolution of corporate conflicts.
Defending the rights and interests of companies in commercial disputes arising from construction contracts, sales and purchases, loans, disputes related to the assignment of the right of claim (cession).
Comprehensive support of the process of attracting foreign workers to work in the territory of the Russian Federation, migration audit of companies (employers) in order to identify violations of immigration laws and reduce the risk of being held accountable. Thanks to prompt and qualified legal assistance, cases of deportation of foreign citizens from the Russian Federation, cases of refusal to extend a visa were repeatedly prevented.