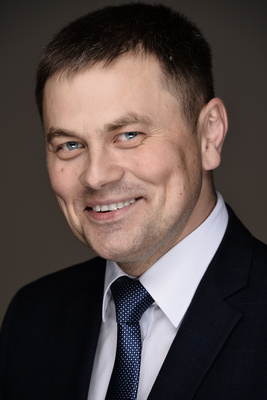 Address
Novgorodskaya Street, 23
office 238
Saint-Petersburg
191124
Russia
Miscellaneous Information
Denis Shestakov is Head of  Practice of Restructuring and Bankruptcy of Legal Studio law firm.
In 2015, he acquired the status of arbitration manager, joined the SRO AU "Union of MCAU".
The main field of activity is representation interests of clients – legal entities and individuals in bankruptcy procedures and  other litigations proceedings.
– consulting and assessment of legal risks in the presence of signs of insolvency of the client;
– consulting of top-management of companies on the application of insolvency procedures in the activities of the enterprise aiming to achieve financial goals of clients;
– consulting on liability issues outlined  in bankruptcy legislation and rehabilitation of company transactions  that are subject to possible challenges within bankruptcy cases;
– complex support for bankruptcy procedures;
– services of the arbitration manager;
– preparation of due diligence;
– advising creditors whose claims  have not been satisfied on the possibilities of debt collection with the use of mechanisms provided for by the insolvency law.
Representative Experience
Reduction of the claims of the Federal Tax Service by 95%, unreasonably applied by the Court of First Instance to the second part of the Register of creditors' claims in the bankruptcy case.
Representation of the interests of a Bankruptcy Administrator of a development company with the purpose of increasing the limits established by law to pay for the services of attracted specialists with an active objection from the RF FTS, with the amount of accounts payable under the register of creditors' claims of 3.6 billion rubles, the limits are increased more than 15 times above the legislative maximum.
Structuring of the transaction and ensuring the protection of the financial interests of a client – an equipment manufacturer, against the risk of non-return of funds advanced as per a loan agreement (more than 7 million USD) related to the pre-bankruptcy state of the Counterparty.
Successful challenge of transactions regarding crediting security payments made during the period of suspicion between the Debtor-bankrupt (the Client) and its Counterparty with the reinstatement of claims against the counterparty and the subsequent recovery of the unpaid security deposit from the counterparty, used  for unjust enrichment.
Legal support for the activities of the arbitration manager in the bankruptcy procedure of the debtor – DiY company-operator. The total amount of debt under the register is 2.5 billion rubles.
Education
1999 Kaliningrad State University, Faculty of Law, specialty "Jurisprudence"
Languages
English
Russian