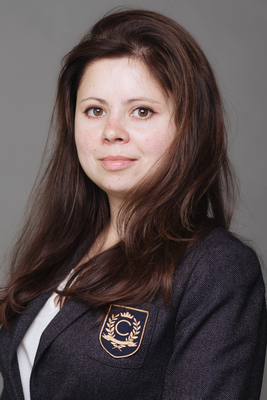 Alena Ivanova
Attorney, Counsel
Address
Novgorodskaya Street, 23
office 238
Saint-Petersburg
191124
Russia
Miscellaneous Information
The main sphere of activity is representation of interests in court on disputes arising from corporate relations, within the framework of bankruptcy cases (representation of interests of creditors, debtor, arbitration managers), tax legal relations.
Along with the judicial representation, provides legal support for the purchases and sales of stakes and shares, corporate contracts, options agreements, support for cameral and on-site tax inspections, preparation of legal opinions in the field of corporate, tax law, bankruptcy legislation
Representative  Experience
Representing the interests of the bankruptcy administrator in the Supreme Court of the Russian Federation in a dispute over the determination of the size of the actual value of a stake in the company's authorized capital, the only property of which was shares in the town-forming enterprise.
Legal support for the transaction on the alienation of a stake in the authorized capital of the company, which was the subject of a natural monopoly in the field of electricity supply in the territory of St. Petersburg and the Leningrad Region.
Representing the interests of bankruptcy creditors within the framework of bankruptcy cases of companies that reconstructed objects of cultural significance for modern use.
Advising the managers of the largest company on water quality control in the North-West region on corporate procedures and labor legislation.
Legal support for the dispute on recovery from the general director of losses caused to the company in the amount of 150 million rubles.
Awards
The silver medalist of the legal winter 2016/2017 – by Business Petersburg Magazine
Education
2014 – St. Petersburg Polytechnic University
Specialty – jurisprudence
Languages
English
Russian